As a special department of Hong Ngoc General Hospital, the Intensive Care Unit (ICU) provides a full spectrum of critical medical services to patients with unstable conditions and life threatening diseases or illnesses.
Patients who are admitted to the ICU have one or more vitally distressing conditions, are general unstable, and need careful constant monitoring and specific critical care.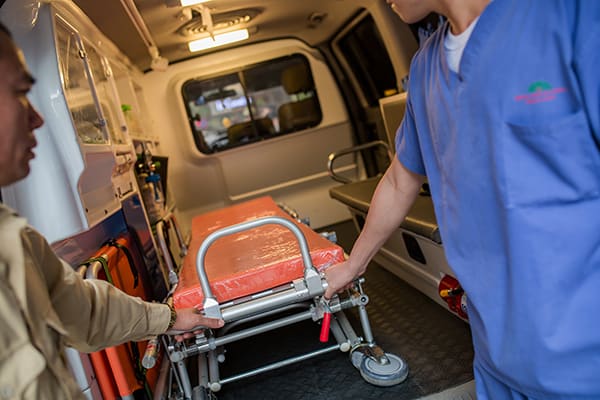 The Intensive Care Unit's main functions and medical services include:
Intensive treatment for serious and critical cases from all departments such as Obstetrics, Internal Medicine, Cardiology, Neurology,… and patients transferred from other hospitals in the region.
24-hour intensive care and treatment for patients with acute respiratory failure, heart failure, myocardial infarction; chronic obstructive pulmonary disease, severe pneumonia; cerebral hemorrhage, acute cerebral infarction, encephalitis, gastrointestinal bleeding, acute pancreatitis, acute hepatitis, acute renal failure; acute poisoning, muscle weakness, snake bites; neonatal diseases, and more;
Supervision and monitoring of the patient's recovery in the surgical ward during the days following the surgical procedure;
Consultation with specialists of other department to give proper treatment when patients have worse conditions
Close monitoring of the patient's condition, promptly informing their relatives of psychological preparation for worst-case scenario.
Hong Ngoc General Hospital always focuses on developing a team of doctors with great expertise and experience for the Intensive Care Unit so that the department would provide the most accurate diagnosis and treatment to patients. The Intensive Care Unit often holds training sections to enhance the capacity of staff and update the latest development of modern medicine.
The department always applied the latest intensive care techniques using monitoring devices (USA), lung protection tools, electric injection system and the advanced Terumo infusion pump (Japan), and more. The high-tech machine system can closely monitor metabolic disorders and inform accurate information related to patients on the touch screen, ensuring to timely detect any problems for proper treatment.
For further information, please contact
Hong Ngoc General Hospital
Add: 55 Yen Ninh, Ba Dinh, Hanoi
Tel: +(84-4) 3927 5568 ext 0
Email: info@hongngochospital.com