The incidence of cancer is rapidly increasing nowadays and cancer screening plays an essential role in early detecting the diseases, thereby improving the success rate of treatment.
As one of the most prestigious in the North of Vietnam, Hong Ngoc General Hospital is providing an array of high-quality cancer screening packages with highly qualified specialists and modern equipment to help patients detect cancer problems before they cause symptoms.
Why should we take screening for cancer?
Cancer diseases are dangerous and cannot be treated completely while the death from cancer is still on the rise.
It is considered that cancer means death for some cases because most of them are detected too late to be treated. The current methods mainly focus on suppressing the attack of cancer cells but not completely kill them.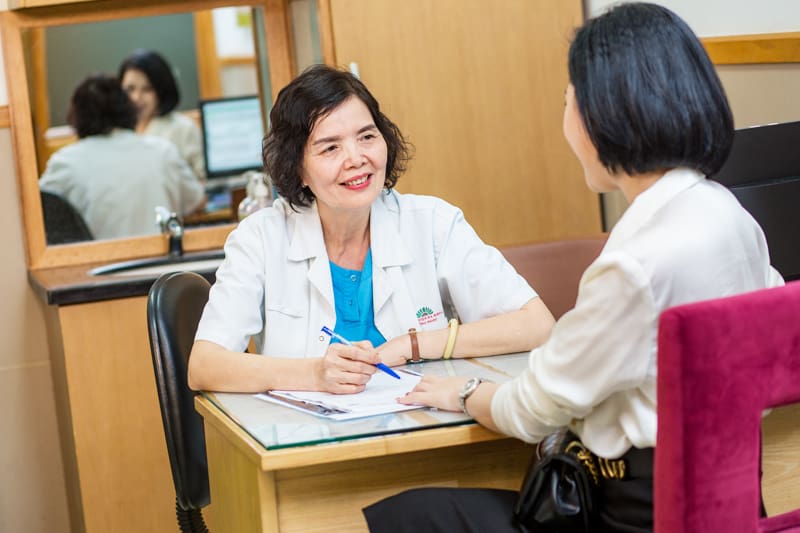 However as it is, detecting cancer in early stage might make treatment much easier. Therefore screening tests supported by specific methods and advanced technology are extremely important, helping patients find the abnormalities before they cause symptoms or find cancer early when the tumor is small and hasn't spread to surrounding organs.
Thanks to regular screening, specialists could find growths and remove them before they turn into cancer or develop in next stage. As statistics, on basic of each case, early detecting and treatment might increase the effectiveness of treatment to 60-100%. This is the reason why doctors advises patients to take screening tests for cancer each year.
Cancer screening packages at Hong Ngoc Hospital
Has been collaborating with international partners from Thailand, Japan and South Korea in cancer treatment for years, Hong Ngoc General Hospital is providing customers with a wide range of cancer screening packages which are well designed to accurately diagnose the risk and conditions of cancer problems.
The cancer screening packages at Hong Ngoc Hospital include:
General Cancer Screening package
Apart from general internal examination, specialists will perform a combination of imaging techniques such as ultrasound, endoscopy, X-ray, blood, urine, stool tests, MRI, CT scan, as well as tests with cancer indicators such as CA12-5, CA19-9, SCC, CEA, CA125, CA15-3 and so on to detect the risk of cancer in different parts of the body.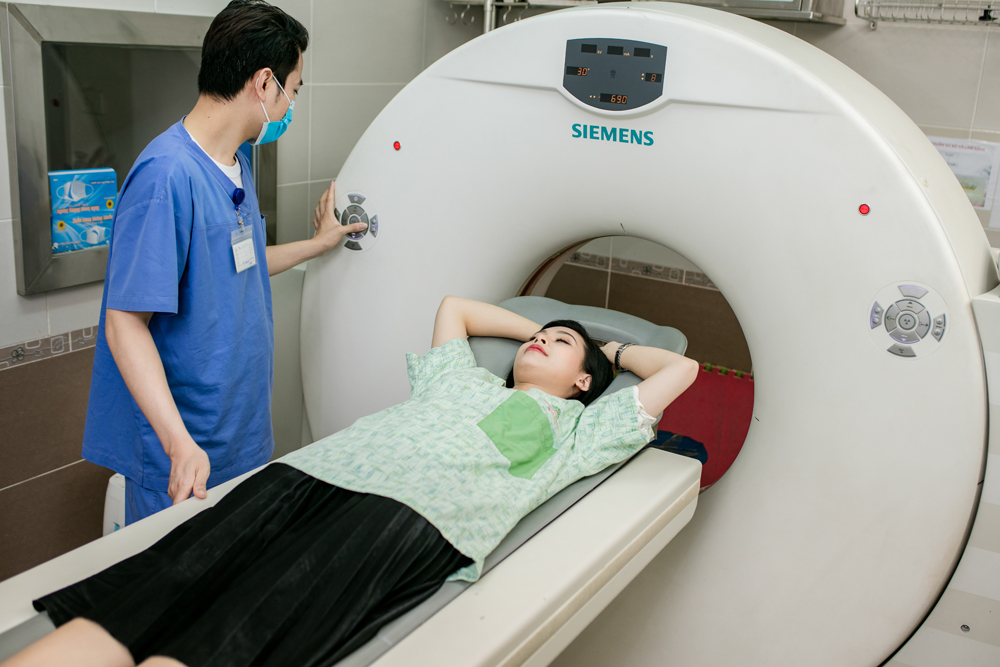 Screening package for liver cancer
The package includes general abdominal ultrasound, 64-sequence hepatobiliary-pancreatic CT scan; basic blood tests, tests with liver cancer indicators such as AFP, CA 19-9, Gama GT to evaluate liver function and find any abnormal growths.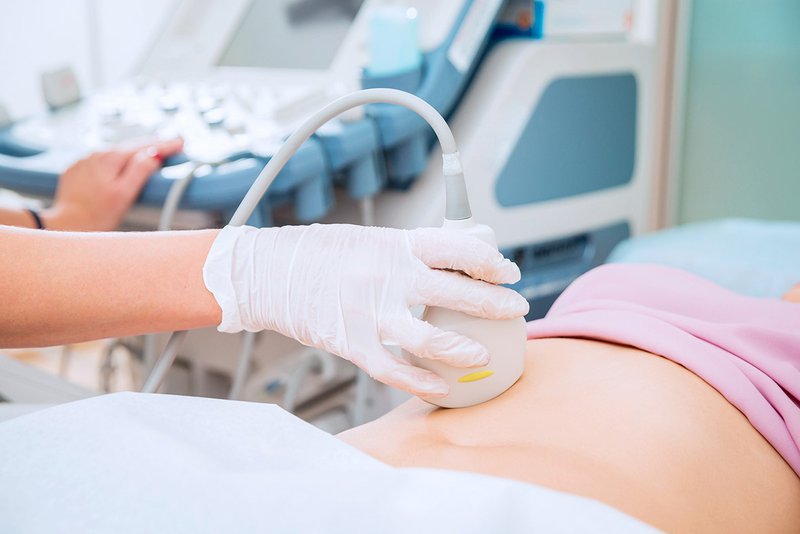 Screening package cervical cancer
Cervical cancer is screened through various tests including thinprep pap's test, test on vaginal discharge, colposcopy and HPV testing. These are advanced methods and give the highest screening results for cervical cancer.
Screening for breast cancer
Techniques used in breast cancer screening include clinical breast screening, breast ultrasound, test with CA 15-3 cancer marker, and breast mamography. In case of necessity, the doctor will require patients to take MRI and breast biopsy to diagnose the disease. These methods will help accurately detect the morphology and location of the tumor.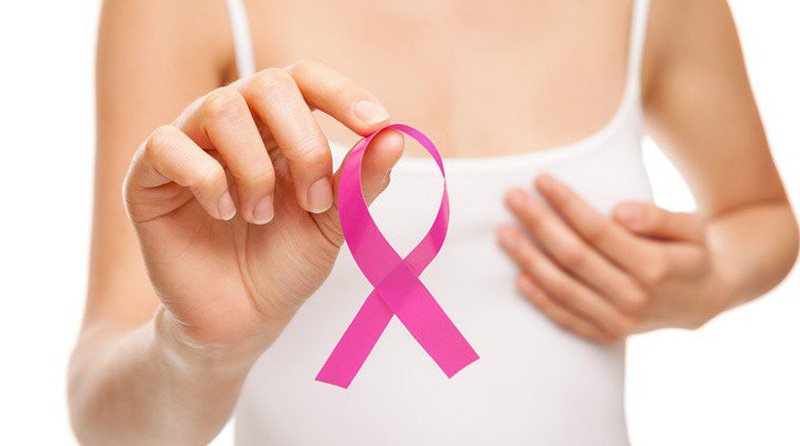 Screening for digestive cancer
This package is designed to detect cancer in digestive organs including stomach and colorectal. It includes gastrointestinal endoscopy, imaging techniques such as ultrasound, radiography, electrocardiography, tests with gastrointestinal cancer markers such as CEA, CA19-9, and CA 72-4, stool analysis, and more.
Screening for stomach cancer
It is a combination of screening methods such as general abdominal ultrasound (ultrasound of the liver, bile, pancreas, bladder …), gastroscopy, tests with stomach cancer makers such as CEA, CA19-9, CA 72 -4 to detect tumors in the stomach and determine their morphology and growth.
Screening for prostate cancer
The package includes rectal examination, X-ray, general abdominal ultrasound, sub-framing MRI scan; test prostate cancer markers to detect malignant cells as well as tumor growth in prostate.
Screening for colorectal cancer
The main methods are to test with CEA, CA19-9, CA 72-4 makers, stool analysis (looking for hidden blood in stool), colonoscopy to detect cancer early. In case of necessity, the doctor will perform a biopsy to diagnose the disease.
Screening for lung cancer
Chest X-ray procedures are performed to identify tumors and abnormal tissues. Sputum culture is needed to detect cancer cells. In the case of a poor tumor prognosis, CT scans are needed to determine the exact location and size of the tumor.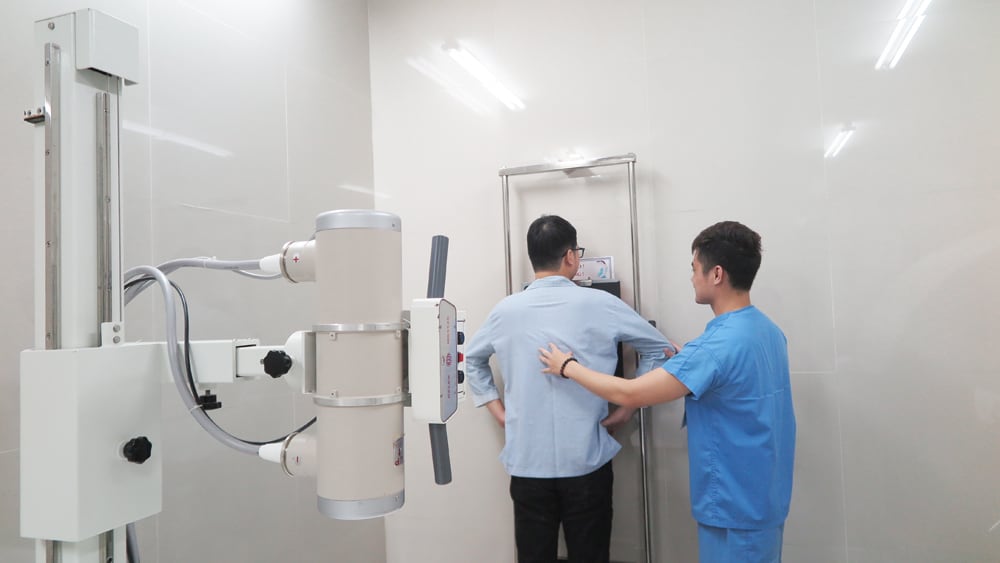 Gynecological cancer screening
This is a measure to help women control their health status, detect cancer risk early before clinical manifestations. The main methods are clinical examination, mammogram, breast ultrasound, microscopic test on vaginal discharge, testing of blood cancer marker, thinprep pap's test…
Screening for thyroid cancer
Necessary procedures for thyroid cancer screening include ultrasound and thyroid tomography, cell tests, quantification of T3 and TSH to detect thyroid cancer cells, determining the morphology and location of tumor as well as differentiate thyroid tumor from goiter.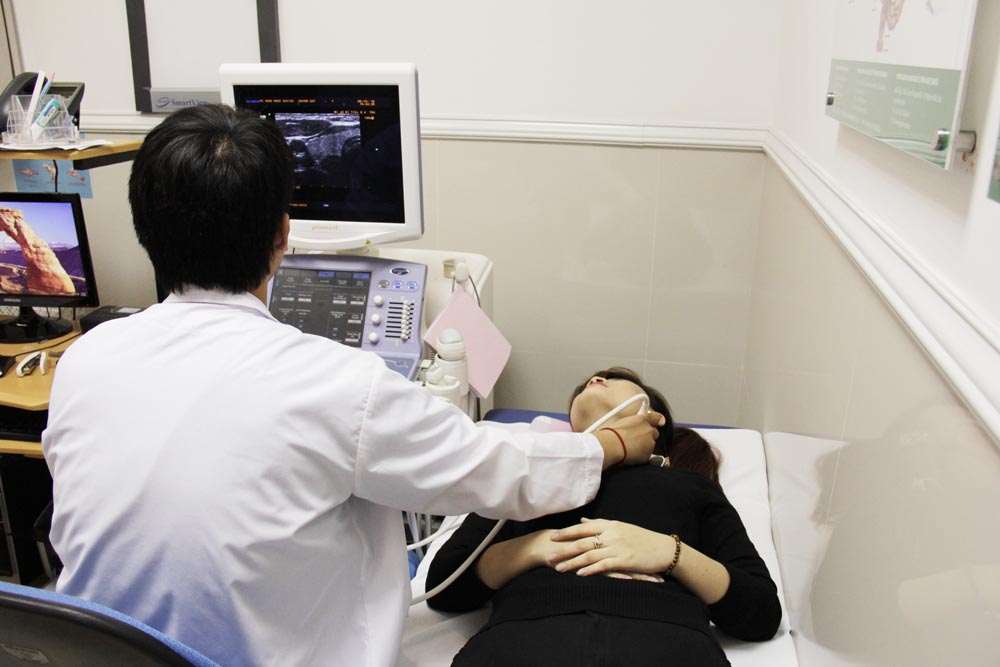 For the health of yourself, your family, for the beautiful life ahead, get screened for cancer early, don't let it be too late.
For further information, please contact:
Hong Ngoc General Hospital
Add: 55 Yen Ninh, Ba Dinh, Hanoi
Tel: 0243 927 5568 ext * 0