Understanding the importance of initial first-aid in emergency situations threatening patients' life, Hong Ngoc General Hospital has heavy invested in ambulances equipped with modern facilities. These ambulances are ready 24/7 to serve customers. The medical staff has been well trained to promptly provide quick and accurate on-site first aids and safe hospital transportation.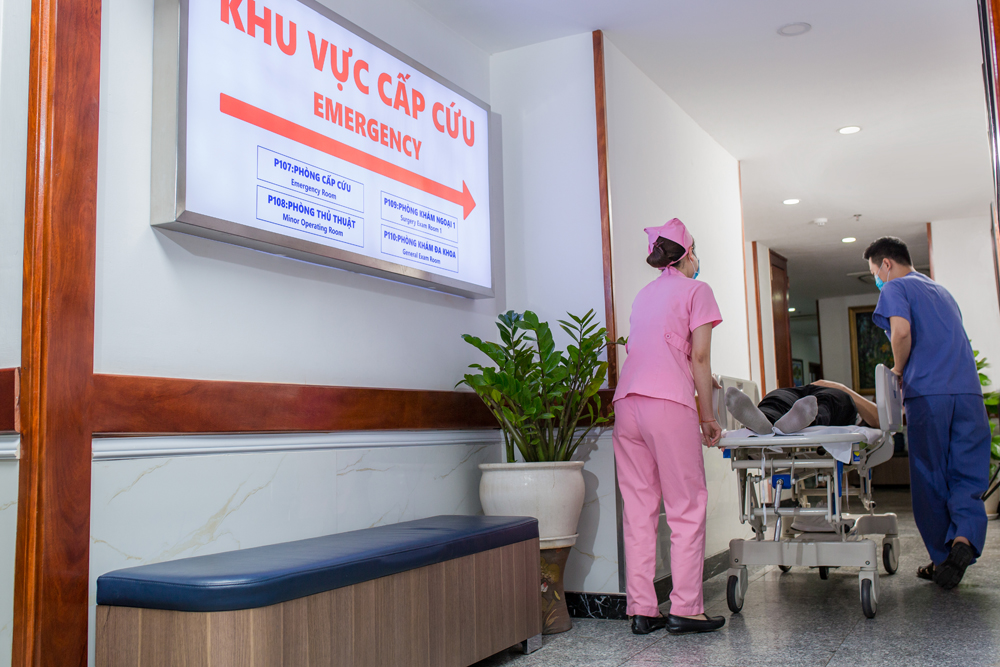 The importance of initial first aid
In daily life, there are numerous situations that endanger people's health and lives such as food poisoning, stroke, anaphylaxis, appendicitis, stomach bleeding, traffic accidents and so on. These are all emergency situations that patients need to be promptly handled. Timely first aid will help reduce mortality rate and increase the chances of recovery for the victim. In contrast, wrong techniques or delay will make the illness worse, making treatment much more difficult.
Hong Ngoc Hospital Emergency services
The emergency services of Hong Ngoc General Hospital has been invested for years, focusing on both human resource and facilities that promises to offer patients the fastest and most appropriate first aid in every situation. This services has strongly support for the hospital's intensive care services in saving patients' life.
The outstanding features of Hong Ngoc Hospital's emergency services include:
– Accurate and timely: Safety in on-site management and fast transportation are the two points that we focus on. The emergency team of Hong Ngoc Hospital is ready 24/7, working everyday even on weekend or holidays. After stabilizing patients' health conditions, the team will transfer them to the hospital's intensive care unit as fast as possible. Here, the patients will then receive the most appropriate treatment.
– Modern equipment: All equipment used for emergency services is imported for leading manufacturing countries such as USA, Japan, UK, and South Korea. In addition, the hospital has heavy invested in modern infection control supplies to protect patients, minimizing infection risk and cross-infection of patients and healthcare workers.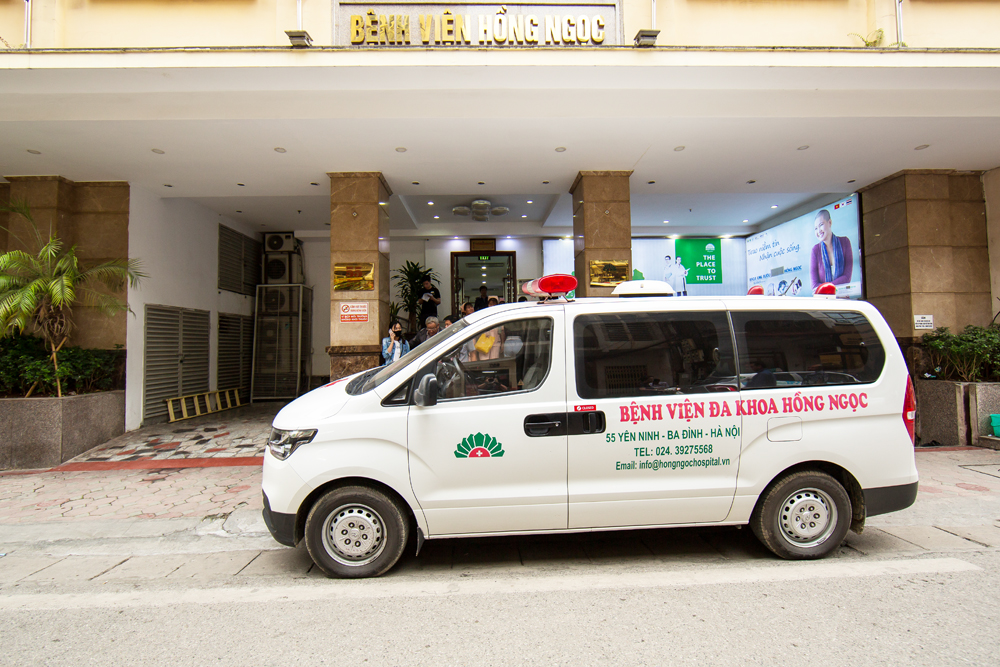 The ambulances boasts high quality medical equipment such as breathing machines, emergency monitors, blood pressure monitors, and more that meet all requirements in emergency cases.
– Well-trained medical staff promptly dealing with emergency situations: the team includes doctors, nurses, physicians and drivers. They have been well trained in first aid providing and transportation methods which ensure safety to patients.
In particular, the doctors of Intensive care unit are able to provide examination and treatment to customers in all cases from small to serious ones. The team also receives support from other departments of the hospital to bring the best results to patients.
Our medical staff also support patients to move to other hospital if necessary or on-demand of them.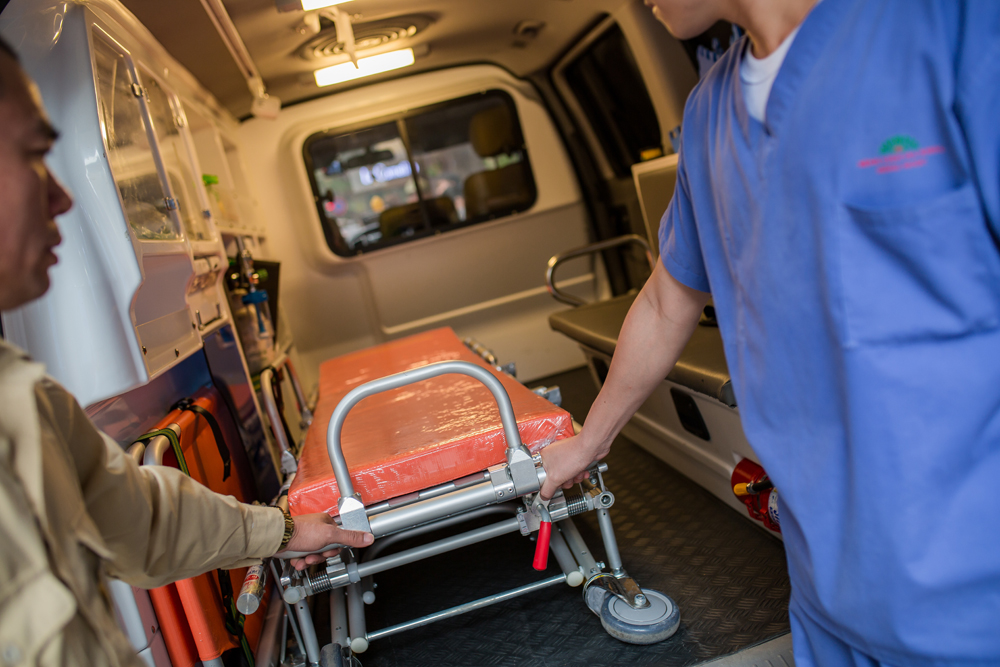 Thanks to the considerable investment in equipment and highly qualified staff, the emergency services of Hong Ngoc Hospital would save patients in "golden time for first aid", reducing risks of complications and death, bringing satisfaction to all customers.
For further information, please contact:
Hong Ngoc General Hospital
Add: 55 Yen Ninh, Ba Dinh, Hanoi
Hotline: 1900 636 555