On 19 December 2020, Hong Ngoc General Hospital has officially launched its new clinic in Kosmo Tay Ho Building, 161 Xuan La, Bac Tu Liem, Hanoi. The new 5 star clinic is hugely invested with advanced equipment as well as highly qualified medical staff, promising to be a trusted health care destination in the North of Hanoi capital.
Special promotion on occasion of Hong Ngoc General Clinic – Tay Ho's opening
From 19 December 2020 to28 February 2021, on the occasion of Hong Ngoc General Clinic – Tay Ho's opening, Hong Ngoc is offering special promotion for all customers coming for medical purposes:
Free initial examination (01 time) for one of following deparments: ENT, Pediatrics, Internal Medicine and gynecological examination

Up to 15% discount on vaccination packages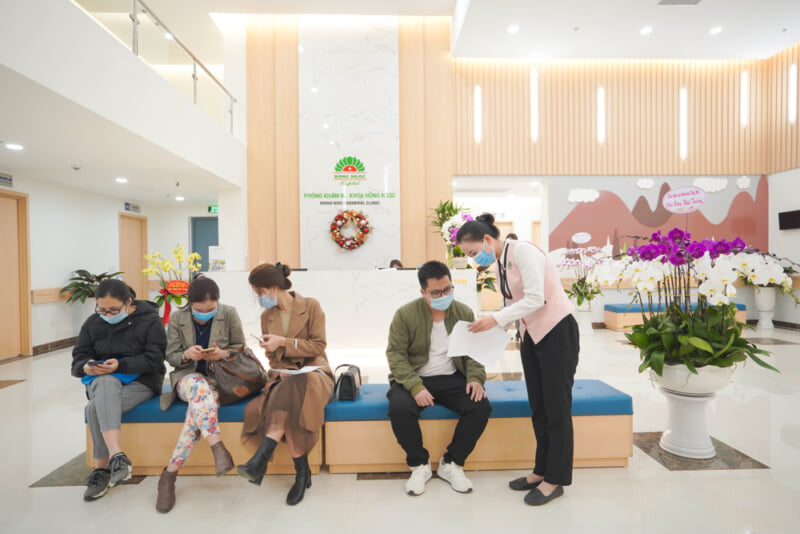 The 5 star clinic covering an area of 1000m2
Covering a total floor area of ​​nearly 1000m2, including the 1st, 2nd and 3rd floors of the Kosmo Building, Hong Ngoc General Clinic – Tay Ho is modernly designed with a luxurious, comfortable, and affordable examination space, meeting all standards for a 5-star clinic.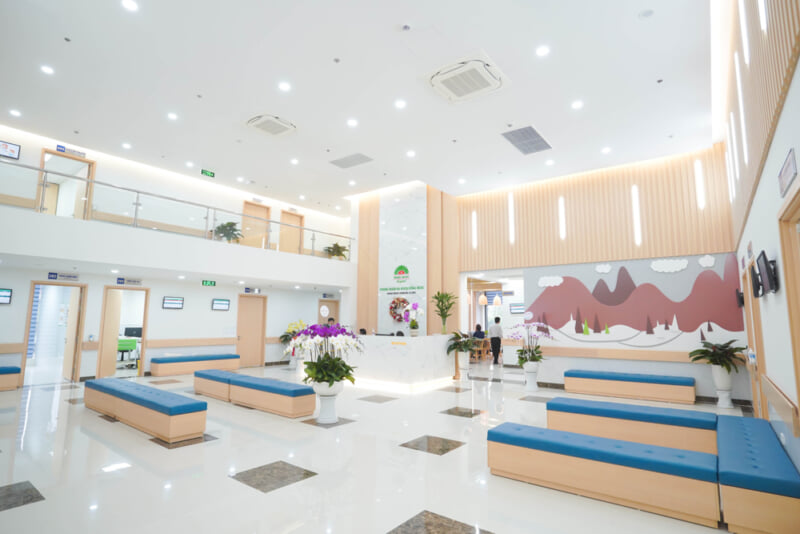 Currently, to meet the basic health care needs of people in the area, the clinic provides medical services in numerous specialties such as: Ear – Nose – Throat, Oral, Maxillofacial & Dental, Pediatrics, Internal Medicine, Emergency and Vaccination services with full of subclinical functional rooms such as ultrasound, X-ray, EEG, and cerebral hemorrhage.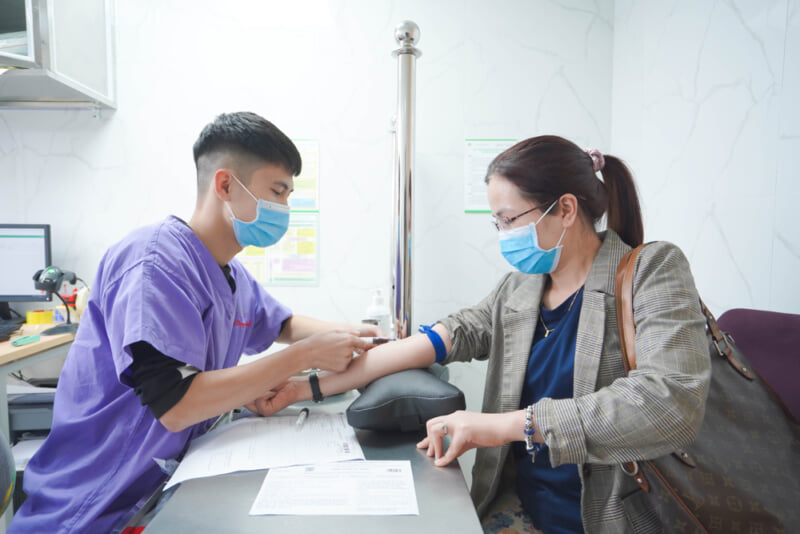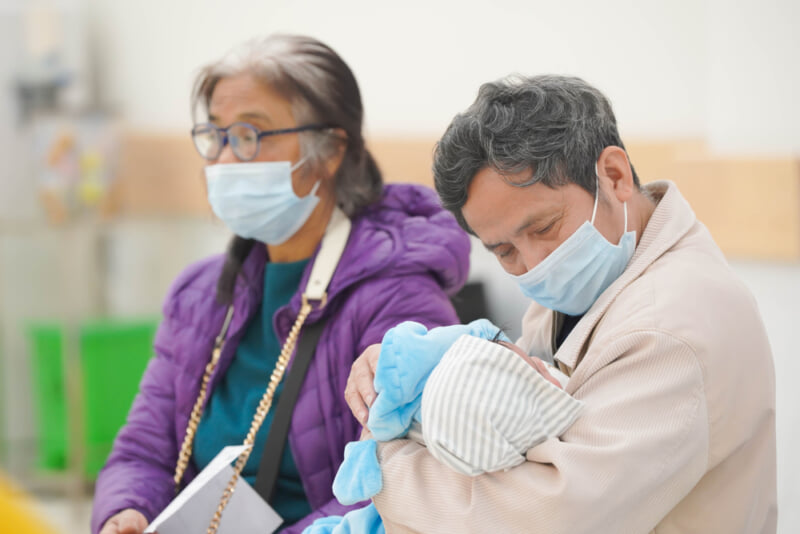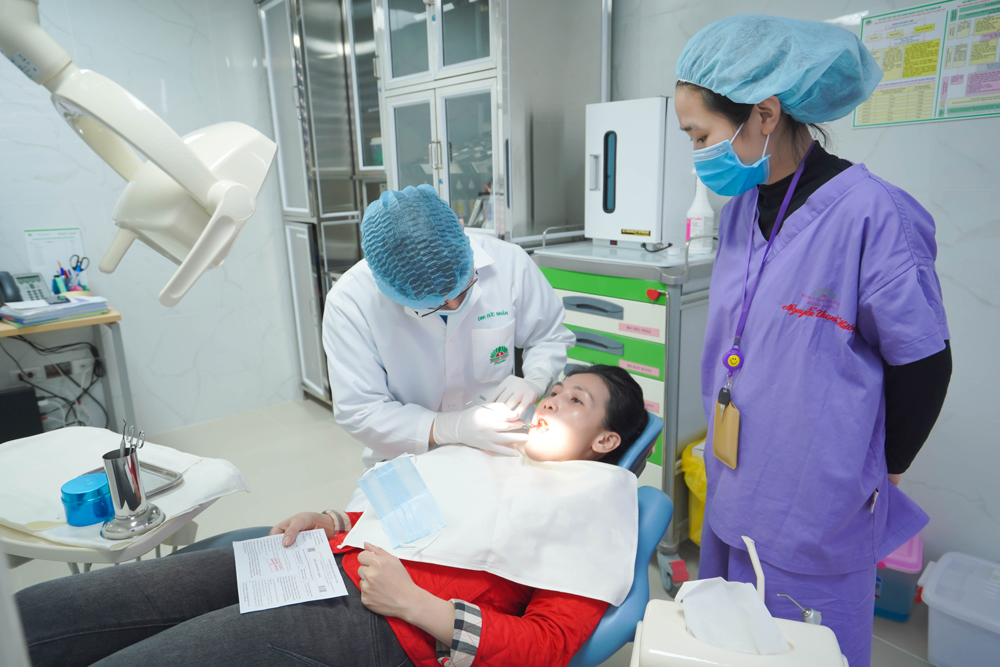 In addition, the pharmacy of Hong Ngoc General Clinic – Tay Ho is set right on the first floor of the building, making it convenient for customers.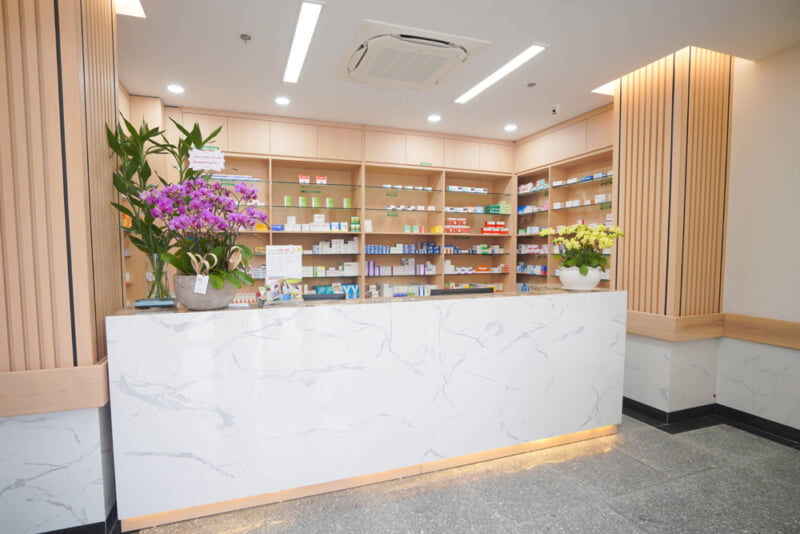 The combination of highly qualified specialists and advanced medical equipment
The core value of Hong Ngoc General Clinic – Tay Ho is created by a team of highly qualified specialists who have great experience working at leading public hospitals in Vietnam. Apart from their professional qualification, the doctors here are always dedicated and caring, supporting their patients with all their heart during examination and treatment time.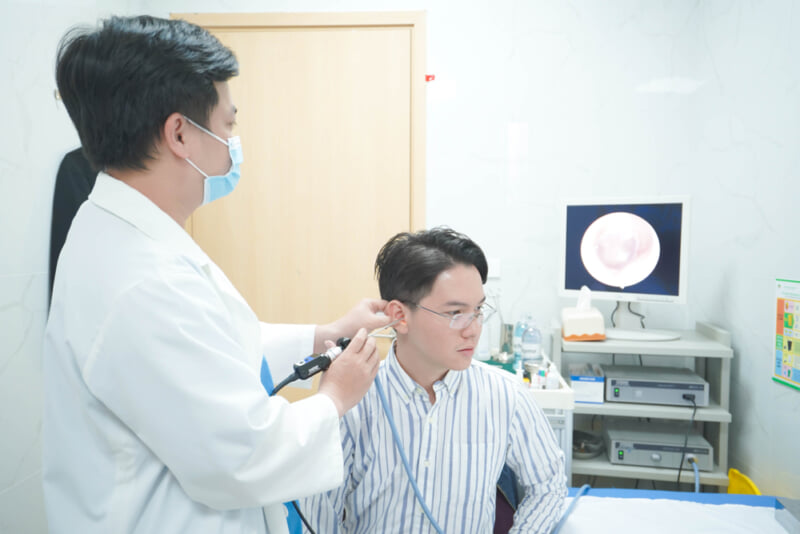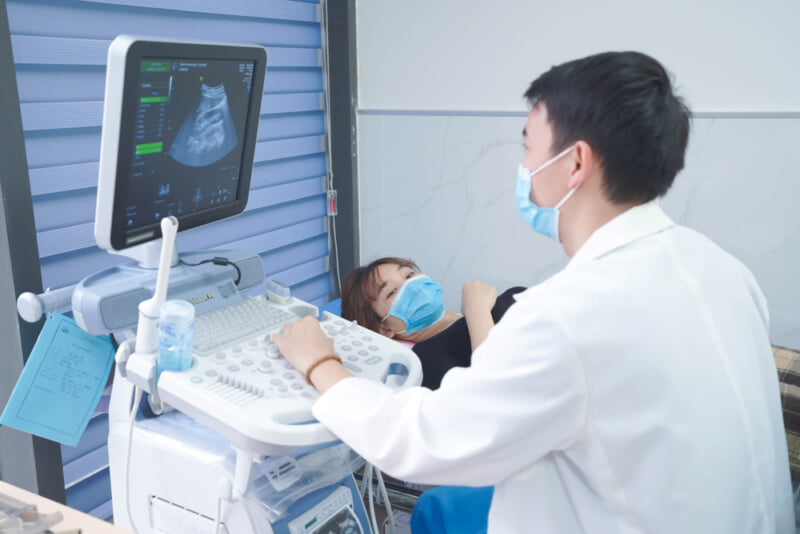 The Hong Ngoc General Clinic also boats a team of nurses, physicians and technicians who are well-trained, professional and friendly, following the motto of customer centric. With their care and support, customers will surely satisfy when using any services provided by Hong Ngoc.
Moreover, inheriting the quintessence of Hong Ngoc's medical system, all equipment of the clinic are imported synchronously from leading technology corporations in the world.
All these factors are to ensure exact diagnosis and examination as well as enhance the effectiveness of treatment.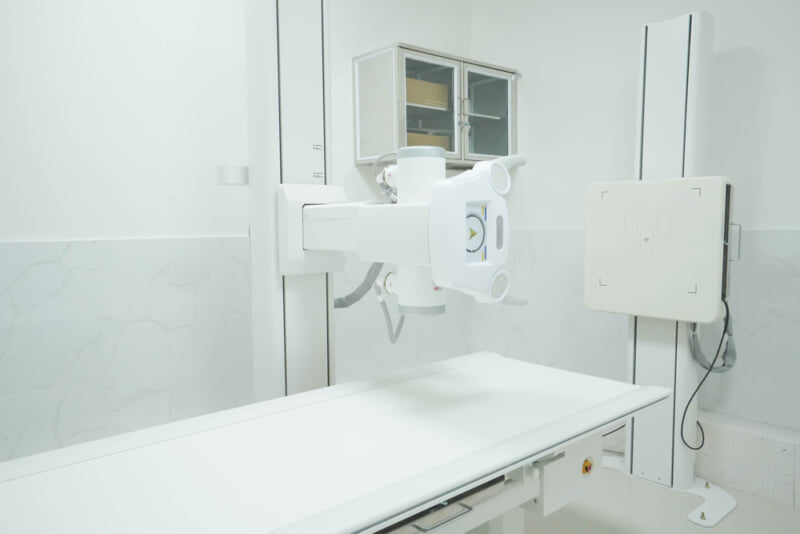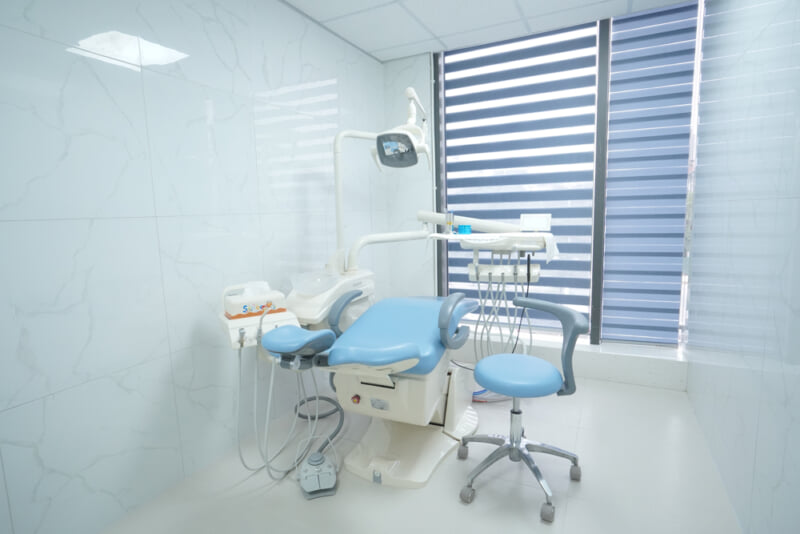 Professional services and an array of utilities
All customers visiting Hong Ngoc General Clinic – Tay Ho are warmly welcomed by professional receptionists right from the first moments they step into the lobby. These receptionists will also guide them through all steps of examination, following the "1 patient: 1 nurse" concept. Customers' concerns during their time at the clinic are properly answers, saving time for customers when ensuring the quality of medical services.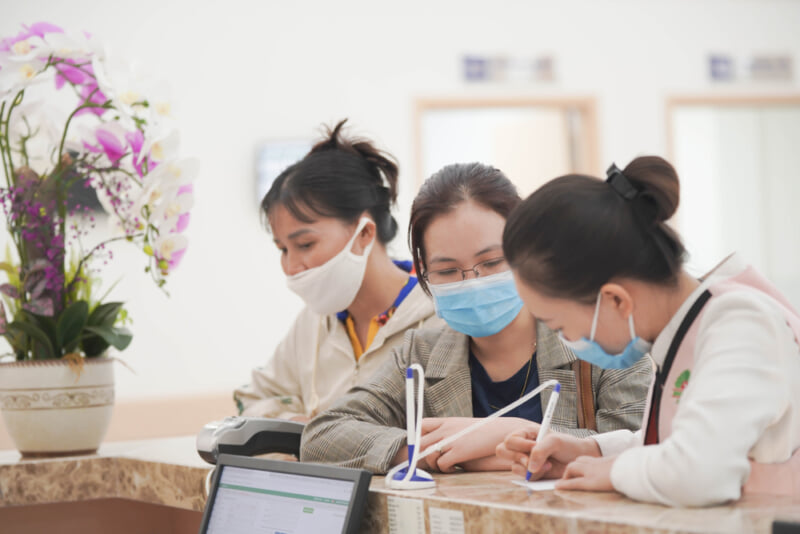 To compete customers' experience, Hong Ngoc General Clinic – Tay Ho offers guests with an array of utilities such as free parking space, children playground, and more. Especially, for each time of examination, patients will receive one ticket of buffet to enjoy numerous delicious dishes which are carefully prepared and served by the clinic's restaurant.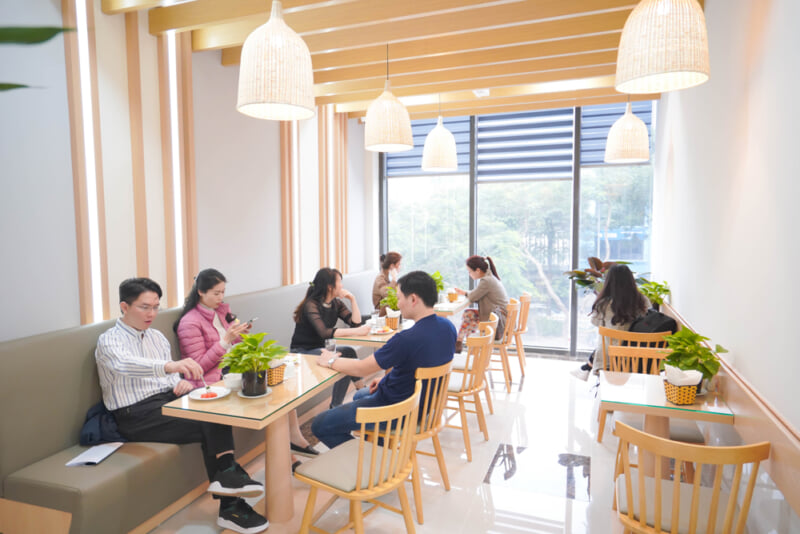 For further information, please contact:
Hong Ngoc General Clinic – Tay Ho
1st, 2nd and 3rd floor of Kosmo Tay Ho Building, 161 Xuan La, Bac Tu Liem, Hanoi
Tel: (+84-24) 3927 5568 ext*3