As one of the first private hospital in Hanoi, following the model of hospital-hotel, Hong Ngoc Hospital has impressed customers with high-quality healthcare services and become "the place to trust" of millions of patients for more than 17 years.
GENERAL INSTRUCTION
Located on one of Hanoi's most busy streets, Hong Ngoc General Hospital – 55 Yen Ninh, Ba Dinh comprises 1 basement and 16 floors designed in a modern and luxurious style, offering customers the capital's leading comprehensive healthcare complex.
With more than 16 years of establishment and dramatic development, Hong Ngoc Hospital now consists of 25 departments, including the Department of Obstetrics and Gynecology, Department of Pediatrics, Department of Internal Medicine, Laboratory Department, Department of Imaging Diagnostic, Department of Ophthalmology, Otolaryngology, and more.
The departments are offering full services at the international healthcare standards, meeting the requirements of not only people living in Hanoi but customers from other provinces of the Northern Vietnam.
OUR SPECIALISTS
Another striking feature of Hong Ngoc General Hospital is the team of skilled and experienced medical staff who are always dedicated and caring. They all are high-qualified and experienced with years of holding high positions at K Hospital, Bach Mai Hospital, National Obstetrics and Gynecology Hospital, Hanoi Obstetrics and Gynecology Hospital, Viet – Duc Hospital and other large ones, promising to bring peace of mind to their patients.
Moreover, during the time of examination and treatment at the hospital, patients are followed by the same doctor who are most understand their medical history and problems. This would bring them a more appropriate protocol with the best results.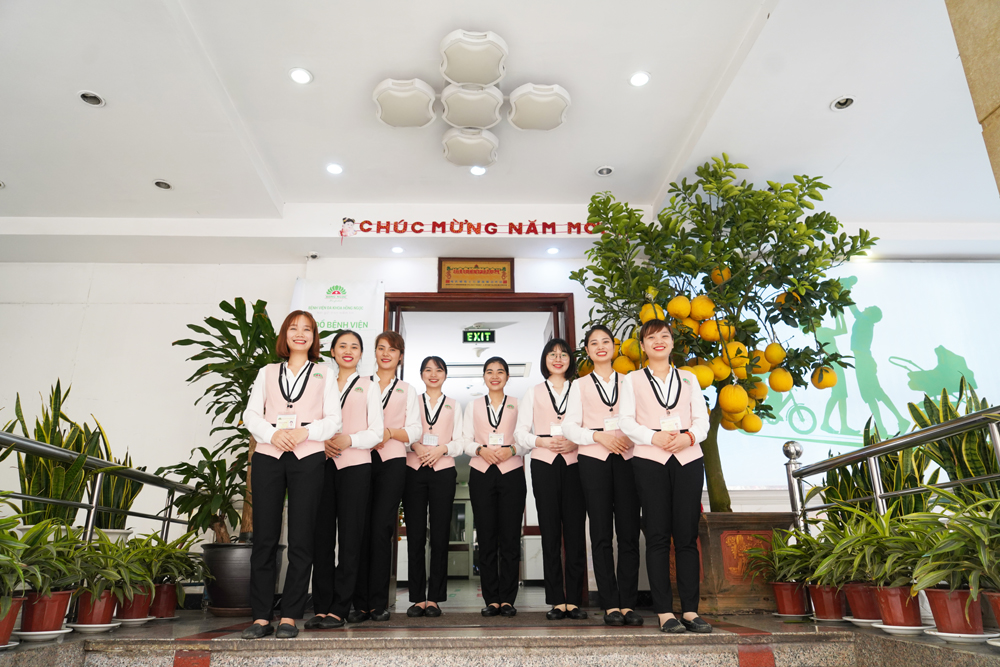 In addition, the team of receptionists, nurses and technicians of the hospital have been professionally trained and always provided patients with their best care and love.
EQUIPMENT AND FACILITIES
At Hong Ngoc General Hospital, customers will not only have a chance to be examined by experienced doctors but be invited to enjoy an ideal examination space with the state-of-art equipment and facilities of the world-class hospital.
All medical equipment is imported from world-renowned manufacturers such as Philips (Netherlands / USA), GE Healthcare (USA), Beckman Coulter (USA), Roche- Hitachi (Japan), Olympus (Japan), Nihon Kohden (Japan) and more, ensuring safety, accuracy and time saving. Moreover, the hospital boasts 10 modern sterile operating rooms with advanced equipment such as flexible operation bed, light system, anesthesia machine, laparoscopic machine, surgical knives and so on.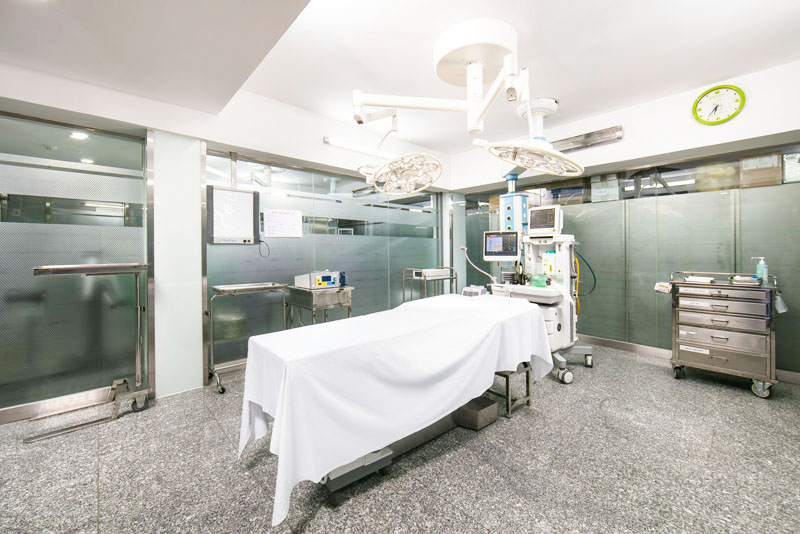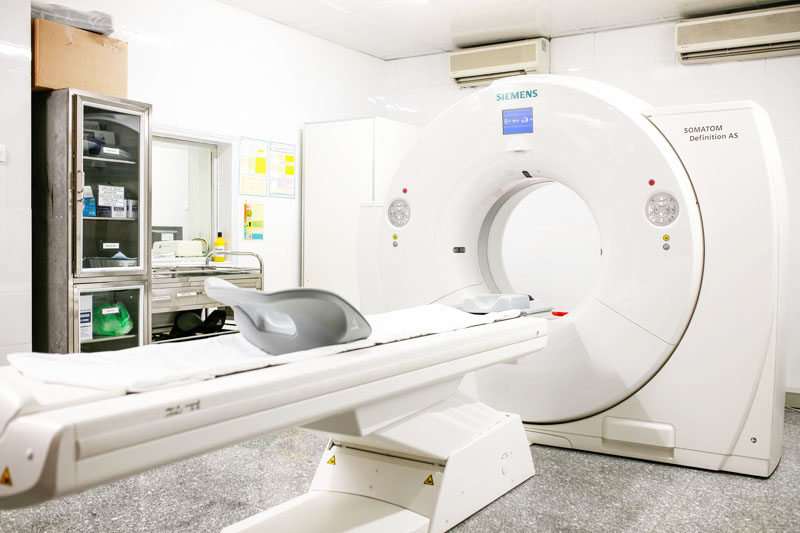 UTILITIES
What makes Hong Ngoc General Hospital different from other hospitals is the all-in system which is a blend of medical brilliance and personalized care with rehabilitation, nursing care, spa, and F&B services.
The examination and treatment rooms are isolated in airy and spacious area without the scents of hospital. Particularly, the hospital has invested in a specialized restaurant system to serve the dining needs of patients and their families during their stay.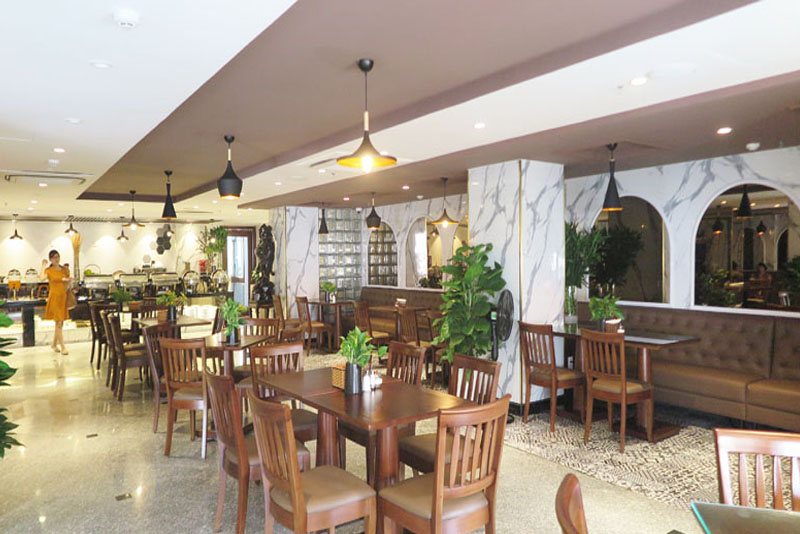 One floor is specially designed for beauty and spa services. Here, you will surely be satisfied with the modern and clean space and the bright smiles of dedicated staff.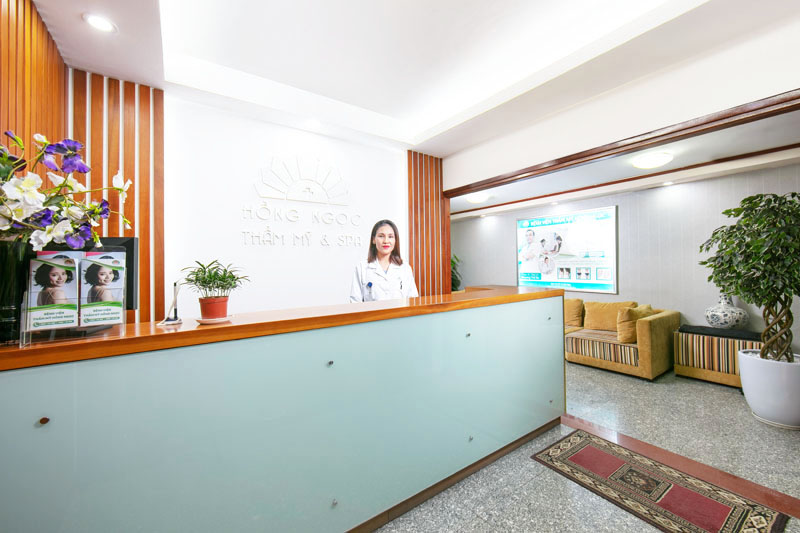 Aiming at providing customers with high-quality medical services, effective treatment and friendly environment, Hong Ngoc General Hospital has constantly made efforts to improve and satisfy all customers' needs. As one of the most prestigious general hospitals in Hanoi today, we have been and will always provide the most perfect healthcare services, worthy of the "place of trust" of our customers.
For further information, please contact:
Hong Ngoc General Hospital  – Yen Ninh
Add: 55 Yen Ninh, Ba Dinh, Hanoi
Tel: +(84-4) 3927 5568 ext *0