Below is hospitalization and discharge information that you should keep in mind
Hospitalization
Before your admission, you and your companion would be instructed clearly about all procedures, regulations, fees and other related matters. After you complete the admission procedure, our staff will show you the room that you will stay during your hospitalization. Nurses and technicians are available 24/24 to care and support you. Please do not hesitate to ask them if there is anything unclear or problems occur.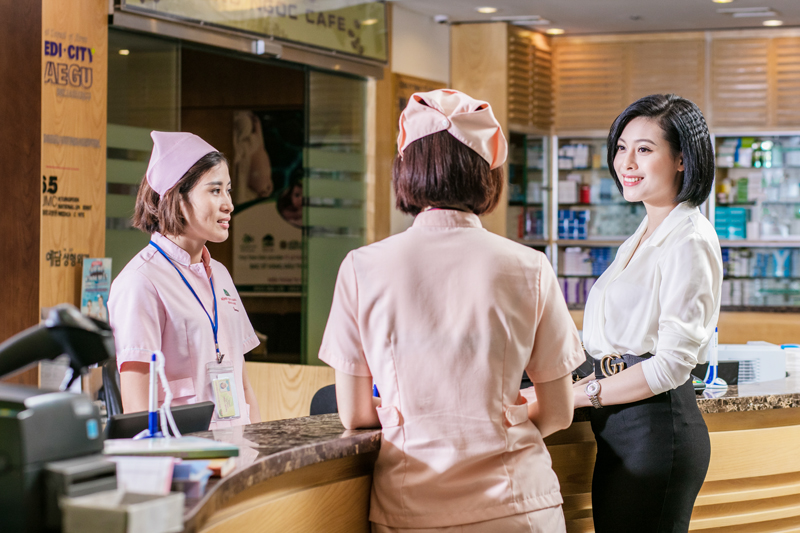 At the hospital, we provide you with:
Blankets, bed sheets, towels, hair dryer, toothpaste and other simple toiletries during your stay
Outfit specialized for patients
You should bring:
Your own outfits (to use when discharged)
Bath lotions, shampoos, personal toiletries, books
All of medications that you are taking
Medical records, examination results and other related documents
A copy of your identifier (passport, ID card)
Insurance card
Admission fee (informed by admission officer)
For children:
Teddy bear, small toys (which cannot make noise
Books, comics for kids
Milk, some kind of sweeties
Note: Do not bring with you precious stuff, jewelry, or much money to the treatment room. Otherwise, please contact us to keep them in the safe.
Discharge 
Generally, you will be informed the discharge date 1 day in advance. Discharge is normally before 12:00pm (noon). To conveniently discharge from the hospital, please note that:
You should ask your nurse if there is anything unclear about discharge time, billing matters, and so on.
A detailed report of all charges will be supplied, you should settle the payment at the cashier;
If your insurance company has already confirmed your medical expenses, you still need to checkout at the main cashier to approve your charges and to sign your bill.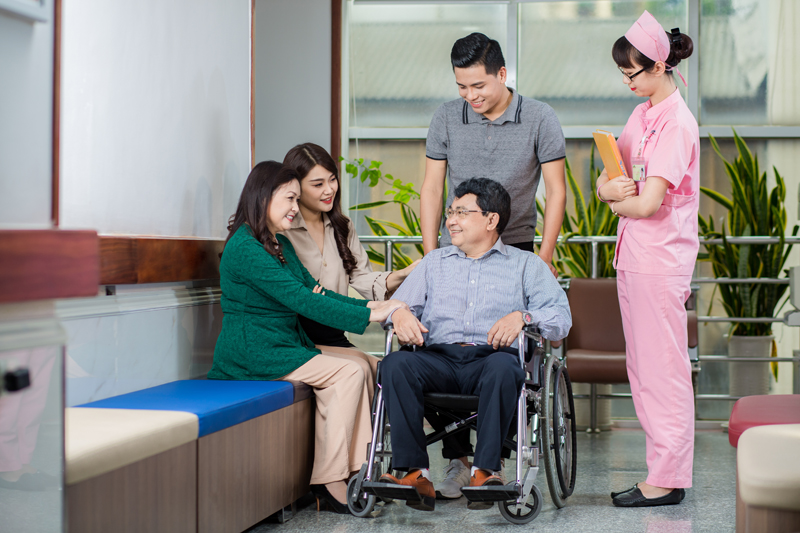 Please do not forget to bring home:
Prescription for outpatient treatment with drug instructed by doctors
 Discharge documents signed by the doctors
 Imaging results (X-rays, CT), blood tests done during treatment.\
 Detailed information related to your examination and treatment (if necessary)
 Appointment card for following treatment (if any)
Your personal belongings that you took to the hospital
Many thanks./
Related information