Playing the important role of supporting other departments, Department of Imaging Diagnosis of Hong Ngoc General Hospital ensures that all imaging examination is accurate and safe for patients.
The Department of Imaging Diagnosis has applied the latest clinical and visual applications for diagnosis in a quick, safe, and effective manner.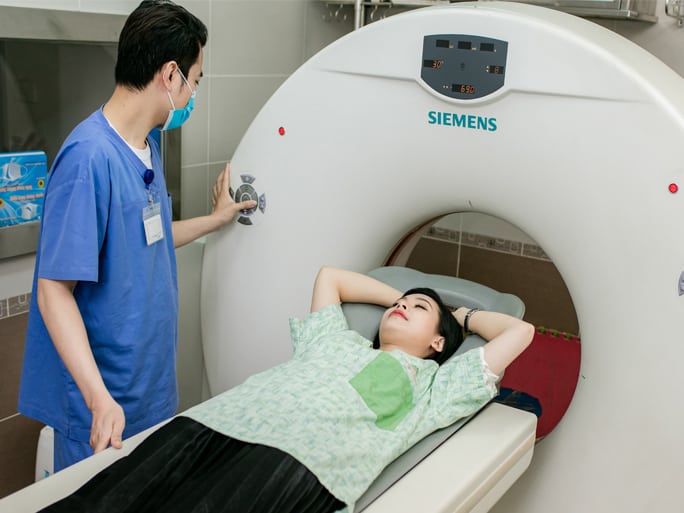 The department's main functions and services include:
X-ray scan:  Conventional radiography for lungs, sinuses, skull, spine and bones;
Digital fluoroscopy for the examination of stomach, esophagus, colon and urinary system;
Ultrasound of the body parts such as abdomen, heart, blood vessels, obstetrics, gynaecology, thyroid…
Computerized tomography, angiography, bowel imaging and angiography to examine tumors with 3D, MPR, MIP images.
Magnetic Resonance Imaging (MRI): Neurological imaging, musculoskeletal and joint resonance imaging, pelvic gynecology, imaging the mammary gland, screening mammary, liver and gastrointestinal tumors;
Bone mineral density in diagnosis of osteoporosis;
Mammogram for early detecting breast cancer
At the Department of Imaging Diagnosis, the procedure of implementing techniques, especially through the skin, vascular, endoscopy, and more strictly complies with the Ministry of Health's regulations, ensuring absolute safety. The imaging results are compared with clinical examination and blood tests to provide the exact results.
The doctors of the department are the leading imaging specialists with great experience working for leading hospitals in Vietnam. To meet the increasing demands of customers and the world's medical developments, the well-trained team of technicians has continuously partaken in professional training courses to update latest knowledge and techniques.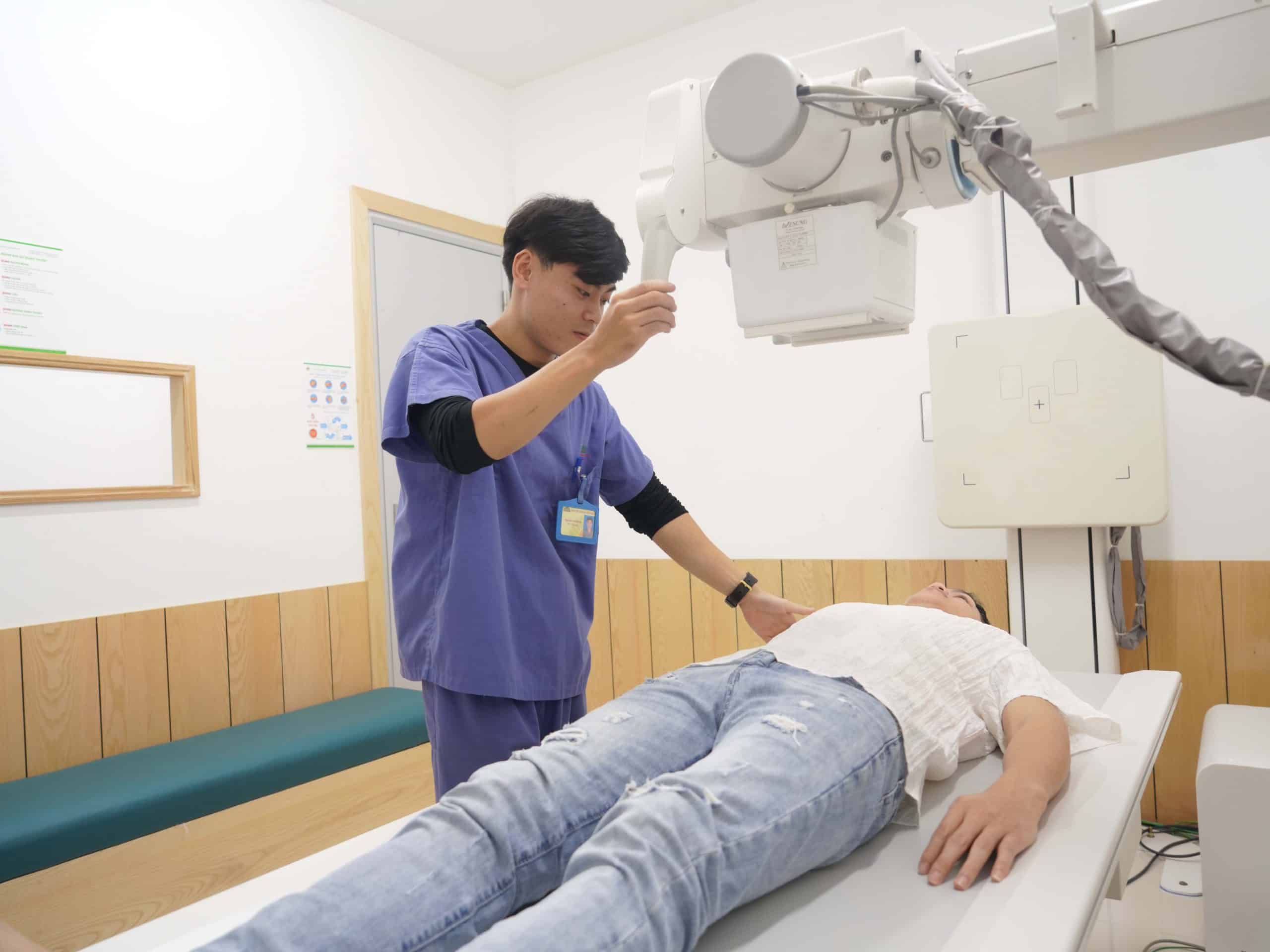 Hong Ngoc General Hospital has heavily invested in the most advanced devices and equipment for the department.  Modern machinery systems, including C-arm machine, Siemens 64 slice CT scanner, and 1.5 Tesla magnetic resonance imaging system, help the department to provide doctors and specialist with high-quality of images so that they would figure out the best treatments. The results are stored on our online data system so that clinicians can easily access, exchange, and timely provide effective treatment for patients.
For further information, please contact
Hong Ngoc General Hospital
Add: 55 Yen Ninh, Ba Dinh, Hanoi
Tel: +(84-4) 3927 5568 ext 0
Email: info@hongngochospital.com